OLIVIER LATASTE
 
Electric and acoustic guitar
France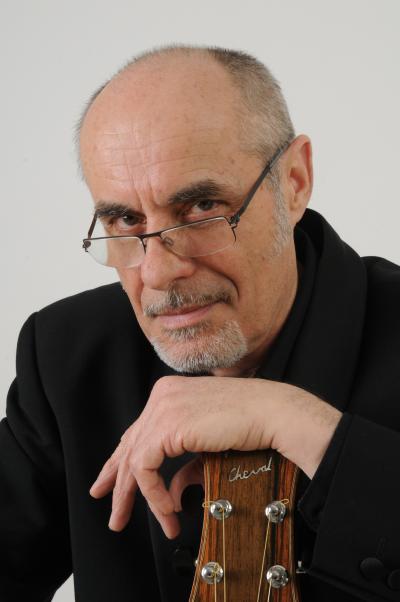 Biography
Blues, ragtimes, finger-picking, bottleneck, musics of the world, on acoustic and electric guitars.
Au tout début des années 70, Olivier fréquente les clubs « folk » parisiens  (TMS, Centre américain, le Bourdon, …).
In the early 70s, Olivier regularly frequents "folk" Parisian clubs (TMS, Centre américain, le Bourdon...).
He then settles in Lyon, after he meets Steve Waring, where he participates in the movement of traditional musics (la Chanterelle, la Guimbarde).
He opens folk guitars workshops in youth centers in Lyon and around. He edit a guitar method, "la guitare ouverte".
In 1981, within the E.N.M of Villerubanne, he founded the "Ateliers Chanson" that he leads and where he also teaches american guitar until 2014.
Many musical collaborations:
in ragtimes-blues duets with Pierre Agostino or Jérôme Legger,
in groups: Village (pop-rock), Eronel (jazz fusion), Mamboreta (salsa), Tombés du ciel (chanson), Martine City Queen (chanson), l'Attroupement (théâtre musical), KouRanDer (musical compositions).
He is a consultant describer of the Savarez acoustic strings since 2013.
CD/DVD
Discography (auto-productions) : 
33 t. « Claustrophobie » 1976 
33 t. « Humeurs » 1981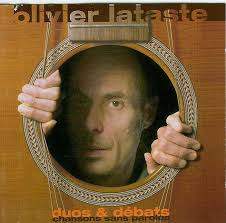 CD « Duos & débats » 2003
Acoustic guitar
Electric guitar