PASCAL VIGNÉ
Electric Guitar
France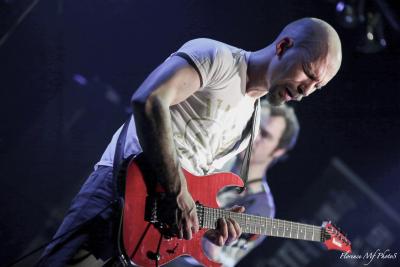 Biography
Pascal VIGNE is one of the top guitar players from France and also a composer, a producer, and the founder of the guitar-oriented trio Triple FX.
His compositions reflect years of research and experimentation. His music is characterized by original themes, uncommon grooves, a great sense of musicality, and outstanding technique.
He has already released 4 albums with his band, has given hundreds of concerts, clinics, demonstrations and has played international music shows many times (NAMM, Musikmesse…).
Pascal also teaches in different European music schools and has had students from all over the world. He also makes free video lessons for his Youtube channel and for imusicschool, gives private lessons on Skype and his own recording studio and is an international demonstrator for Ibanez guitars, DV Mark amps and Zoom effects.
CD/DVD