PATRICE FONTANAROSA
Violin
France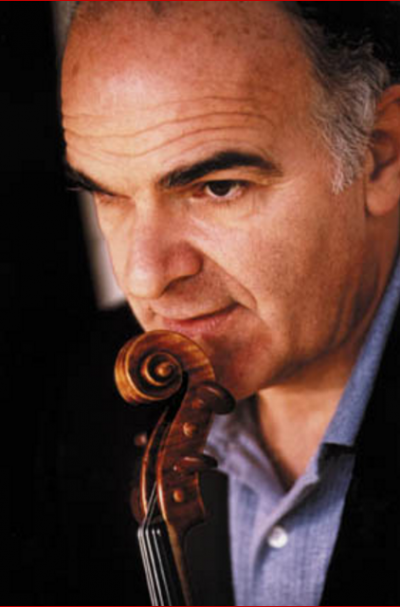 Biography
Born in Paris, son of the painter Lucien Fontanarosa, whose artistic influence was decisive.
With his sister Frédérique pianist, his brother Renaud cellist, he played for many years in the family trio, and recorded several remarkable records with them.
A member for many years of the Orchestre de l'Opéra de Paris, where he recognized the vital importance of opera in music, he was also concertmaster of the Virtuosi di Roma, then Super-Soloist of the Orchestre National de France. He has worked with the greatest conductors of our time: Bernstein, Maazel, Osawa, Muti, Boehm, Solti, Abbado... As Music Director of the creation of the Orchestre des Pays de Savoie, he was also Artistic Advisor of the Orchestre des Concerts Pasdeloup for many years.
Parallel to all these activities, he travels the world with his beloved violin, a magnificent instrument by Jean-Baptiste Vuillaume, to offer everyone the music he loves, performing the masterpieces of the repertoire with his magnificent partners and the best orchestras. He also records multiple CDs for major record companies, some of which are rewarded with grand prizes. The complete recording of J. S. Bach's Sonatas and Partitas has just been published by the publisher Polymnie.
Teaching is also an important part of his life: first violin teacher at the Conservatoire National Supérieur de Paris, he recently opened an advanced class at the Schola Cantorum in Paris. He also directs higher education sessions in various academies in France and abroad, and regularly sits on the jury of the most important international competitions, soon to be held at the Queen Elizabeth Competition in Brussels               
Patrice Fontanarosa is a musician of happiness. All his statements attest to this, all his actions prove it. But make no mistake about it: this desire to transmit what he feels strong and beautiful is not free. This musician enjoys the happiness he brings to others.  For him, music is above all an exchange.
His music, which is both sensitivity and sensuality, is a revelation towards the beauty of the world, the exaltation of feelings, love speech, love-passion in the service of the forces of life.