Patrick Rondat 
Electric guitar 
France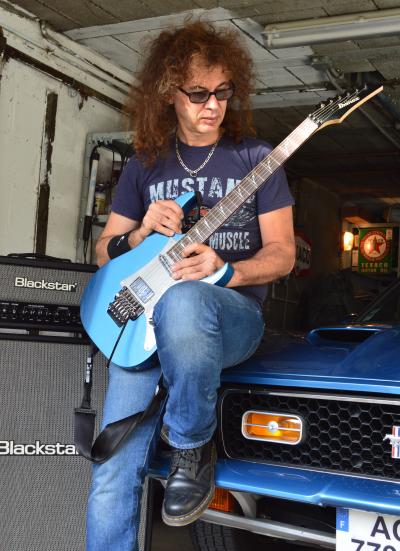 Biography
It is difficult to summarize Patrick Rondat's career as it is so full of musical encounters. Originating in the eighties' metal scene, he became especially known in the instrumental metal genre.
He participated in the "Hard Rock Rendez-Vous" (Vogue 1989) compilation which exposed him to a wider audience. First there was a French tour with Blue Oyster Cult, then the release of his debut solo album "Just For Fun" which consolidated his position as leader in the instrumental metal genre.
For over twenty years Patrick has also dedicated himself to teaching, which he considers essential to sharing and passing on his musical heritage.He participates in training courses, masterclasses and workshops in France and abroad, and even recorded an educational DVD "Virtuosity and Velocity" in 1997.
Patrick is currently working on a song book and a new album.
CD/DVD








Acoustic guitar
Electric guitar