Pauline Gauthey 
France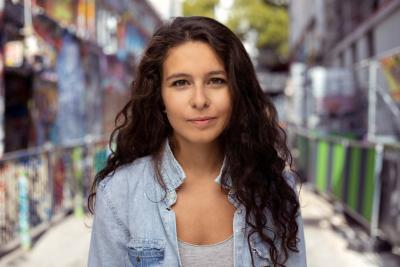 Biography
Born in 1993, Pauline grew up near Lyon. It is while listening to her grandfather play popular songs on the accordion that she discovered her passion for music. The guitar will be his favourite instrument.
She enters the Conservatoire de Saint-Etienne in 2011 and decides to professionalize herself in this practice. In parallel to her classical training, she learns the Jazz technique which leads her to participate in many projects with actors and dancers.
In 2016 Pauline obtained her state diploma as a guitar teacher at the PESM Bourgogne and then joined the ESMD in Lille that same year in Judicaël Perroy's class to complete her bachelor's degree as an interpreter. At the same time, she teaches guitar at the Liévin municipal school near Lille.
Winner of several national and international competitions, Pauline performs in festivals in France as well as in Europe (Festival Drôme de guitare in Valence, Sul Tasto in Paris, Acerra in Naples....). She is currently studying at the SFCM (San Francisco conservatory of music) in the class of Judicaël Perroy.
Pauline likes the connection with the audience. Performing on stage allows him to discover the popular and classical repertoire of the guitar and to reconnect the general public with classical music.