Philippe Bussonnet
Bass
France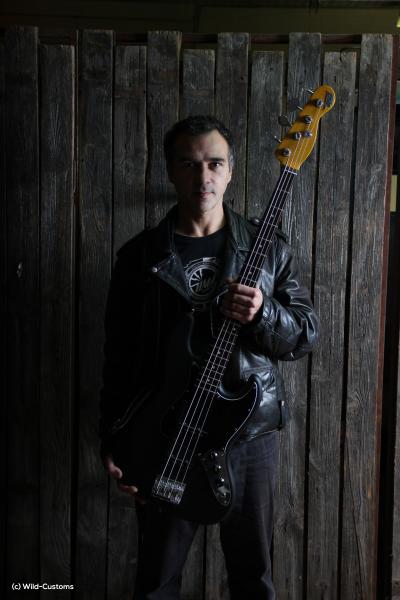 Biography
Philippe, a native of Belfort, is a self-taught bassist using a tuning in fifths (low C , G, D, A) .
He moved to Paris in 1995, then joined in 1996 the band Magma with which he has since toured the world and participated in many albums and live DVDs.
Alongside this collaboration, in 1997 Philippe was a founding member of the band One Shot, which until 2015 gave numerous concerts in France and abroad (Europe, US, Japan) and released five albums. He was also with Guillaume Perret, Jim Grandcamp and Yoann Serra at the origin of the band Electric Epic who recorded two albums and went on concerts (Europe, US, Latin America) between 2007 and 2014.
He also participated in many projects with jazz musicians such as Laurent de Wilde, Alex Tassel, Olivier Temime, Sylvain Beuf, Nicolas Folmer, Eric Le Lann ...
Today, besides Magma, Philippe officiates within the jazz-metal band Wax'in (with Christophe Godin, Médéric Collignon and Franck Vaillant) and has just initiated with the singer Sam Kün the new band Welcome-X (Metal-prog-alternative) whose first album was released in April 2019.