PIOTR PRZEDBORA
Classical Guitar
Poland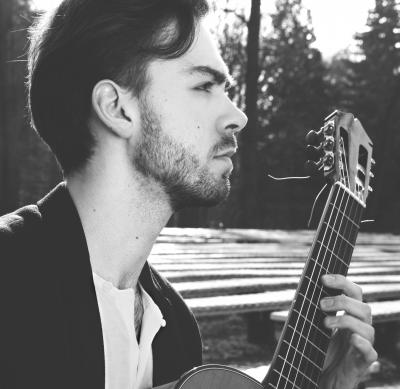 Biography
Playing the guitar is, as he puts it, his life passion he sets his hopes on for the future. The stories he tells people with the sounds he plays are something unusual, something beyond ordinary words. He likes playing compositions from the periods of classicism, romanticism, baroque as well as contemporary ones.
Each of the periods has its own rights that must be observed, but also each of them has its unique charm not to be found in any other time.
To Peter his own interpretation of a piece of music is crucial, which does not mean that technique is of a secondary importance since in classical guitar playing it is just the technique that enables and helps to convey to listeners the message embodied in notes and sounds
Peter's first teacher and the person who has assisted him in his career ever since is his father Gregory . At The State Music School of Grade I and II in Tomaszow Maz Mr Miroslaw Drozdzowski is his teacher.. Peter also cooperates with professor Marcin Zalewski from The University of Music in Warsaw and an outstanding guitarist and tutor Mr Judicael Perroy from Paris.
CD/DVD