Richard Daudé
Electric guitar
France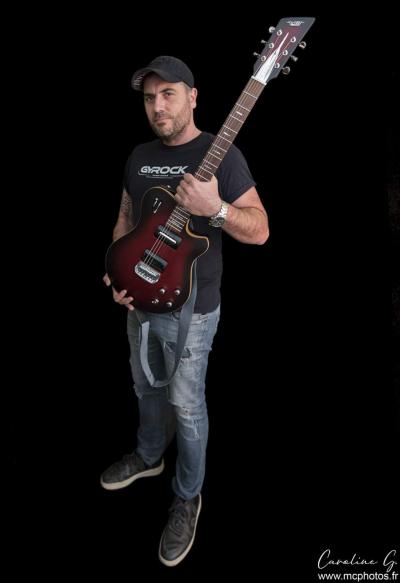 Biography
Richard Daudé from Nîmes began playing guitar at the age of 15, after hearing Eddie Van Halen's solo on "Beat It" on the radio. His very flamboyant and fast playing is a mix of shred and jazz from his various influences (from Ron Thal to Greg Howe, George Benson, Allan Holdsworth, Pat Martino, Al Di Meola, Yngwie Malmsteen and Shawn Lane).
In 2001, he became an international demonstrator for Line 6 (Namm Show, Salon de la Musique de Paris, Musikmesse de Frankfurt) and appeared the following year on the 1st volume of the compilation The Alchemists, alongside Ron Thal, Brett Garsed, Todd Duane, Guthrie Govan and Derryl Gabel. 
He opened for Ron Thal at the Rotterdam ShredFest and played with Ron on the track "From the Inside" on the Shawn Lane Rememberd Vol 2 album.
Since 2010, Richard has been running his Guitar Academy school in Nîmes. He released two educational DVDs at Lick Library, entitled Finger Tapping Tricks and 51 Extreme Tapping Licks.
Since 2018, Richard has been the ambassador for Wild Custom guitars, which he will accompany to L.A. and Nashville. In addition, the LNA effects designer has just dedicated a signature pedal to it: the Shredpool.