Sebastian Pecznik
Composer | Guitarist & Arranger
Film Music | Classical | Jazz & Tango (World Music)
Germany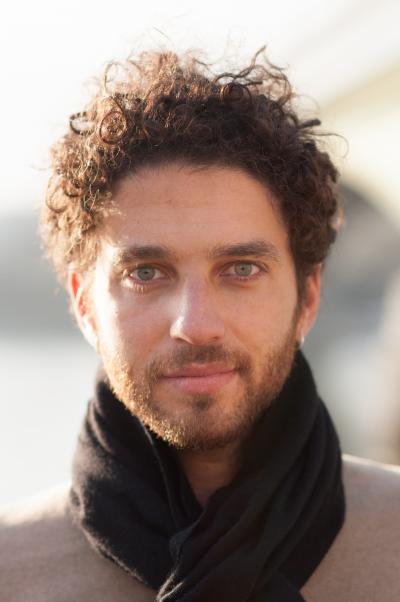 Biography
Quotes : 
"Sebastián Pecznik is an absolute gem. Not only is he a brilliant classical guitar player, he's also a truly gifted composer, arranger and producer in a multitude of styles. And he's only just begun." J. L (Film Composer & Music Producer) Sweden
"Young talented Mr Pecznik captures the souls of the spectators & invites them to a journey, in an intimate and moving concert where the mood flows between Tango, Jazz and Classical guitar "
"Between the pieces Sebastian would tell fascinating stories & anecdotes to the audience about the composer or the music.., it is so captivating I swear you could barely hear anyone breath..!" Rzeszow Philharmonic Hall
Sebastian Pecznik was born in the city of Buenos Aires in the year 1985 and currently resides in Berlin. He is a published Composer for Films & Concert | Arranger/Orchestrator, Music Producer & Concert Guitar Player, who has received numerous awards & accolades including:
● Best Music Video Award, World Wide Virtual Film Festival for "Fainting Flicker" featuring the 4th movement of the European Seasons Suite for Solo Guitar. 2017
● "Best Soundtrack" award, Berlin Brandenburg Landes Festival, for short film, 'The Witches & The Lovers' 2016
● Recognition from Argentinian Chancery and the General Bureau of Cultural Affairs declaring his concerts and master classes of "HIGHLY ARTISTIC & CULTURAL VALUE" 2010 - 2017
Since his first European Tour in 2010 presenting his solo album "Tango Sensations & Other Moments of the Day", Sebastian Pecznik has been actively performing at renowned stages all around the world & and is regularly commissioned to write and perform music in a wide variety of colours, ensembles, solos & orchestras. His second album "Piazzolla by Pecznik" was widely acclaimed by the public and journalists, and made him owner of a unique sound that fuses & overpasses styles and borders. He was invited to Guitar Festivals, Film Music Festivals & Jazz/World Music Festivals. His published original compositions for classical guitar & duos have been performed widely by numerous artists, and his scores and music for advertising theater & Films are available across multiple channels & platforms. Highlighted works include the Orchestrations for Swedish Full Feature Film Jag älskar Dig, & a special version of "Oh Holy Night" sung by Broadway star "Franc D Ambrosio" & Choreographed by Ice skating legend Olympic Champion Brian Boitano.
Highlighted performances in renowned Theaters & Philharmonic Halls include:
● BPAC" Baruch Performing Arts Center New York 2013 & 2014 - NY USA
● Uppsala International Guitar Festival 2015 - Uppsala Sweden
● Rzeszów Philharmonic Hall 2015 - Rzeszów Poland
● Mendelssohn Haus 2010 - 2011 & 2013 - Leipzig Germany
● Koktebel Jazz & World Music Festival 2011 & 2012 - Ukraine
● Berlin Latin American Film Festival 2011
● Moon Palace Arena, Cancun, Mexico, "Broadway on Ice" with Franc D'Ambrosio & Brian Boitano (16 shows, Dec 2014-Jan 2015)
As a professor he was head of the Music Production department in Tecson school of sound Eng (Arg), and he was a guest professor at the University of Arts in Buenos Aires where he taught his Master Class in Film Music. Abroad he has been giving workshops & masterclasses in Guitar | Latin American & Tango Music | Arrangements for Popular Music & Film Music Composition.
CD/DVD