Sebastien Félix
Acoustic jazz guitar
France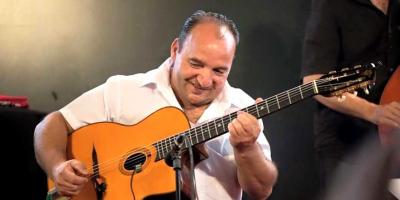 Biography
Sebastien Félix is one of the temple's guardians. He is spiritually connected with the great guitarist and composer Django Reinhardt. Sébastien draws his inspiration from the source itself.
When Gypsy jazz, influenced by all the musical trends of the 20th century, produces wonderful modern musicians such as Biréli Lagrene and his disciples: Sébastien Giniaux or Adrien moignard, it remains one of the major representatives of the tradition, such as Fapy Lafertin, Tchavolo Schmidt and the Rosenberg trio.
Coming from a Gypsy family, he began learning the guitar at the age of 13 listening to Django Reinhardt and Stephane Grappelli. He travels the roads of France and Europe to share his immense talent in many concerts and festivals.