Sharon Isbin's new album, exceptional Spanish art song recording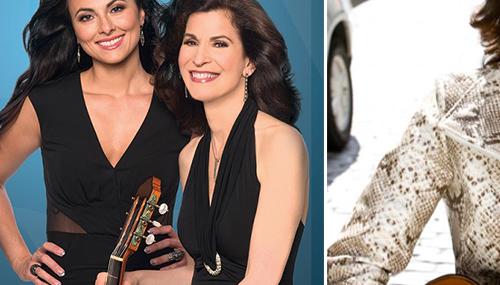 'Alma Española' is a collaboration of the multiple GRAMMY Award winners Sharon Isbin and Argentinian-American Isabel Leonard.
The collaboration of Leonard and Isbin brings together one of today's brightest vocal stars, heard on the stages of the Metropolitan, Vienna State and Paris Operas, with Isbin who is acclaimed as 'the pre-eminent guitarist of our time'.
'Alma Española' includes twelve world premiere arrangements by Isbin. Duos for voice & guitar by García Lorca, de Falla, Lara, Montsalvatge and Rodrigo, and guitar solos by Granados and Tárrega, are heard in performances that evoke the rich and magnificent tradition of Spain.
"Feasts of beautifully sculpted phrases ... glimpses of heaven"
 Philadelphia Enquirer 
"Soulful depth ... dramatic flair and contrast"
 New York Times
"Impassioned performance ... captivating sense of drama"
 Washington Post
Strings usually played by Sharon Isbin :
NEW CRISTAL CANTIGA, polished. Ref 510CJH                                                       
ALLIANCE CORUM, set for classical guitar, strong tension. Ref 500AJ