SWAN VAUDE
Electric Guitar
France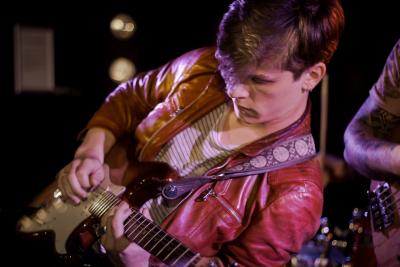 Biography
Son of two actors, Swan Vaude spends the majority of his childhood between theatre lodges and stages, and discovers the guitar at a young age.
At first, his liking goes towards classic rock music, but he then finds his influences in funk, gospel and fusion musicians.
Now sideman and gear demonstrator, he plays alongside various artists, touring in USA and Europe. He also plays during shows (Guitar Summit, Birmingham Guitar Show, Guitares au Beffroi…), and produces gear videos for brands (Laney Amplification, Bacchus Guitars, Anasounds…).