TRIO ALBORADA
Classical guitar
France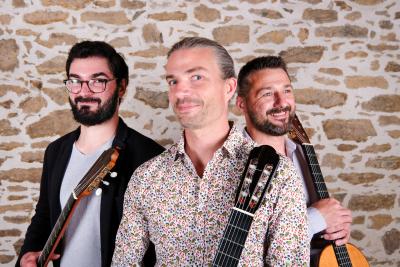 Biography
Since 2005, members of the trio ALBORADA offer eclectic musical routes. They reinvent the major pieces of their repertoire and shape a new face, adapting them to their unusual formation of three guitars.
ALBORADA trio has therefore forged over the years, an original repertoire of great wealth that can be discovered especially in the disk "From Dowland to the Beatles", recorded in 2008, where artists invite you to a walk through time and space.
The trio is composed of Etienne Candela, Jérôme Gryzbek and Romaric Martin.
CD/DVD