UWE KROPINSKI
Classical Guitar
Germany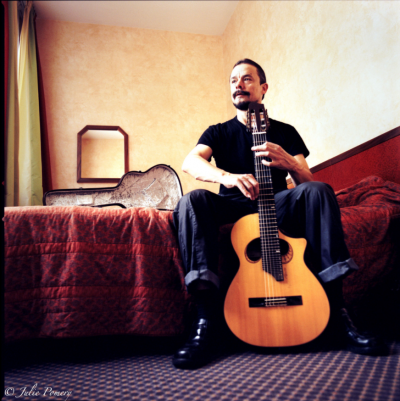 Biography
Uwe Kropinski began playing guitar at age 14, and played in various bands, rock music between 1968 and 1973. Then, he studied Classical Guitar and Jazz Guitar at the Berlin "Musikhochschule Hanns Eisler", and had his first solo performance in 1977.
Member of various jazz or improvising groups in former GDR, and teacher at Musikhochschule from 1977 to 1986, he played with the greatest Jazz players in East Germany, including Konrad Bauer, and toured in almost every European Country.
Uwe wrote many articles invarious international publications and several of his recording projects earned international acclaim. He wrote a lot of compositions and plays all around the world, he developed a unique system to use the guitar body as a percussion instrument.
He created the Kropinski Trio in 2012 with Susanne Paul (cello) and Vladimir Karparov (saxophone), and their CD "Elf Elfen Blues" is created in 2013, and nowadays this trio is one of his most important projects with his solo carrier and many featurings.
CD/DVD