Vince Lam
Bassist - Contrabassist 
France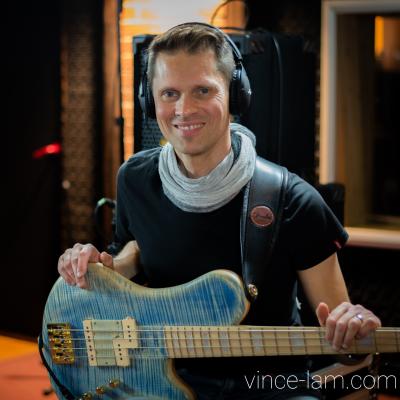 Biography
Bassist and double bassist for more than 25 years and after his studies at the Conservatoire Jazz de Chambéry, Vince LAM  has collaborated and composed with more than 40 bands/artists mainly Jazz, Groove, Funk, Blues.
1st prize winner of the Jazz Hot Savoy competition and winner of the SACEM prize, he has played more than 700 concerts in numerous international festivals (Montreux Jazz Festival, Guitare En Scène, Jazz Contreband, Jazz Festival du Château de Clermont, Tutti Notti Blues, Megève Jazz Festival, Blues en Bourgogne, Nuit du Jazz Aix, Plein Feux Festival, Nuit de la Guitare in Agde, etc).
Beyond the stage, Vince is now also an experienced studio bassist/bassist and producer. His discography totals nearly 70 titles spread over some thirty records.
For 1 year, he has been developing the Vince LAM Electric Quartet, his own project of Jazz-Groove-Funk compositions where the melodic bass takes a predominant place.
Discover also the recent interview of Vince LAM in Bassiste Magazine, alongside Victor Wooten, Kinga Glyk and Adam Ben Ezra !