VINCENT LE GALL
Classical and flamenca guitar,
France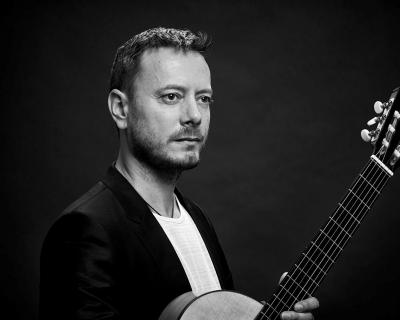 Biography
International concert artist specialising in flamenco guitar, Doctor in musicology, Professor of history of contemporary music at the University of Rouen (2008-2011), Professor of flamenco guitar at the Evreux Conservatory (2006-2011), Vincent Le Gall has established himself as one of the French flamenco specialists, through his practice and above all through his apprenticeship.
In 2003, he founded the Ensemble Duende, which won an award at the European competition for ensemble music at the Paris Conservatoire.
In 2005, he founded the duo Flammes & Co with guitarist Arnaud Dumond. Until 2013, together they revisit the Spanish classical repertoire with an original personalisation of the works, in the light and spirit of flamenco. They perform at the most important guitar festivals, including two triumphant tours in Australia and China in 2009. An album will record this work, which has been acclaimed by all the specialist critics. The duo Flammes & Co has appeared in various radio and television programmes as well as in the music press (notably on the cover of the French-language magazine "Guitare classique" in June - July - August 2010).
Vincent Le Gall has been invited by the French Embassy in China for the "Croisements" festival, by the Alliances françaises for concerts and master classes in Australia, by numerous national events at the Châtelet Theatre, the Winter Circus, the Forum des Halles and Radio France in Paris, at the Zenith in Rouen, by the biennial guitar festival in Chambéry, the "Rencontres guitare et patrimoine" in the Ardennes, the "Guitares en Picardie" festival, the Musicora festival, "les Transeuropéennes" in Rouen, the international flamenco festival in Paris, in Geneva, at the University of Hiroshima...
 Since 2015, he has been forming a new duo with the pianist Solveig Breger (1st prize at the Radio France International Competition). Together, they offer an original interpretation of Joaquin Rodrigo's famous Aranjuez concerto as well as various arrangements and compositions mixing classical, jazz and flamenco.
In 2016, they will tour Japan as soloists, once again mixing concerts and master classes dedicated to the teaching of flamenco guitar.
His main activity is teaching. Vincent Le Gall has been teaching in Switzerland since 2011. From 2019 to 2020, he teaches flamenco guitar at the EJMA in Lausanne. Since 2019, he is notably a guitar teacher at the International School of Geneva.
CD/DVD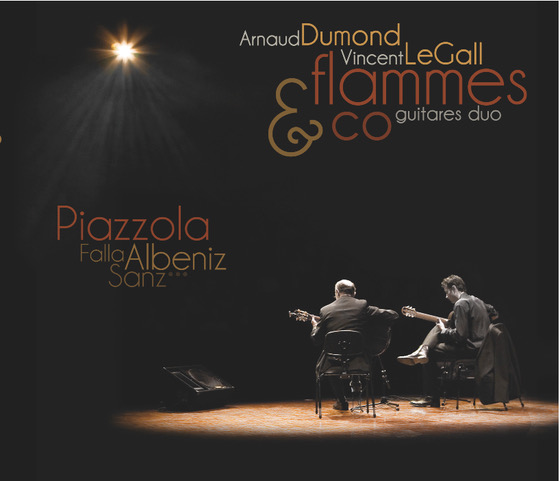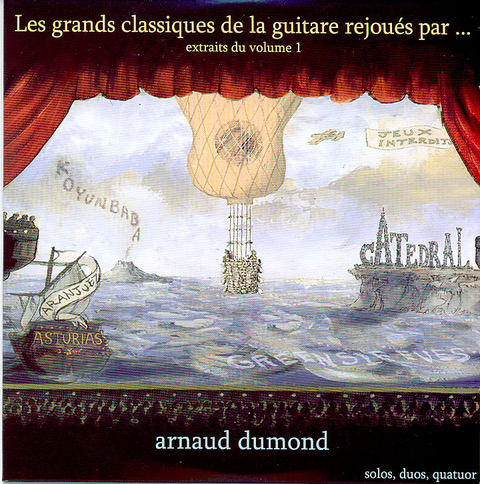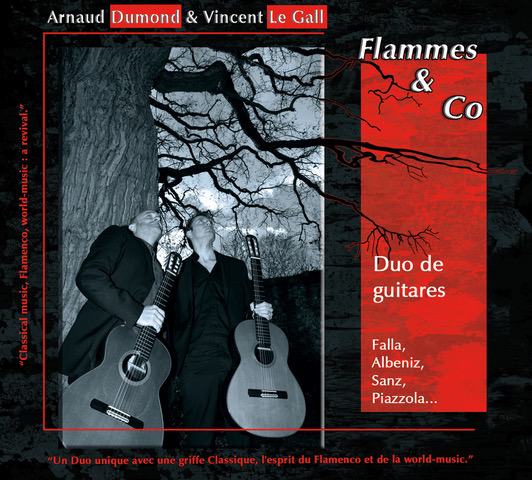 Classical Guitar
Flamenco guitar