Xavier Derouin
Guitar
France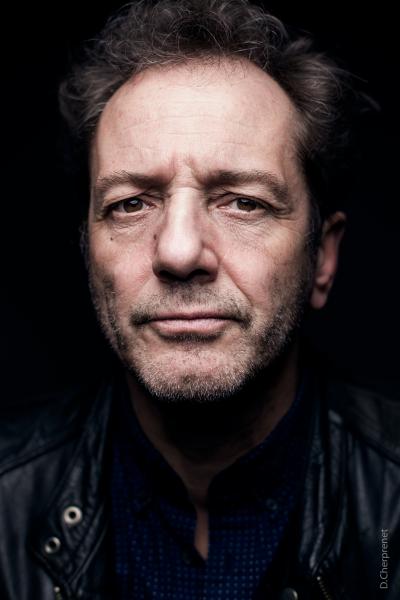 Biography
His childhood includes: Sydney Bechet, Louis Armstrong, Harry Belafonte,The Platters, Dvorak, Prokofviev, Beethoven, Brahms.
From the age of three he asked for a guitar every Christmas; at 9 he got a real guitar rather than a toy. National Conservatory with Michel Dintrich (Decca recording artist) for classical guitar and theorbo lute, top class, French championships of inter-school gymnastics, then he leaves his progressive rock bands with which he makes talk about him in his department to go to Berklee College of Music with the counter bassist Stephane Furic Leibovici.his first studio session is held at the Palais des congres for the composer Frederic Talgorn. His desire to experiment and his thirst for harmonies are exalted when he graduates from the Dizzie Gillespie & George Martin class.
Back in Paris it is with the artist Wasis Diop that he travels and co-composes a track that has become one of the key tracks of the remake of L'Affaire Thomas Crown. At the same time, he took Faudel to the Polygram signing for a record for which he did part of the arrangements. He records with Steve Hillage one of Faudel's hits, with Stewart Copeland for young American artists. He creates a trio with notably Cyril Atef to record Monk's music and some themes already inspired by film music. His quest for rhythmic integrity and melody sense continues with Tony Alen, pioneer of AfroBeat and Ayo; he participates in the pre-production of Axel Bauer's Zero Zero Zen and records several albums with Saian Supa Crew, Oxmo Pucino, DJ Abdel and Cut Killer. He is part of Hervé Rakoto's band for the Robins des Bois, then spends ten years playing with Yannick Noah.
Composition takes again an important place, he writes the music of a play at the request of the director Eric Verdin.
Johan Dalgaard called him to entrust him with the job of guitarist with Alain Chamfort whose compositions are very rich harmonically. Johan also brought Aske Jacoby's Franco-Danish group to life and a new guitar collaboration was born between Aske and Xavier. 2020 will be the year of the recording of the themes composed over the last six years, in the form of a double album featuring Andy Ezrin, a long-time friend and renowned pianist.
Acoustic guitar
Classical Guitar
Electric guitar