YOSHIFUMI YAMAMOTO
Acoustic Guitar
Japan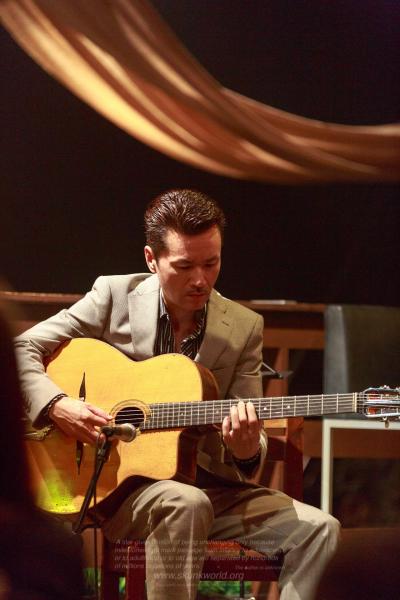 Biography
His brother gave him a great influence in music in his childhood and that's when he started to play guitar.
He was moved by the attraction of Jazz and in age of 16, he formed a band.
While he studied various artists style, he discovered an old piece "DjangoReinhardt"
He was fascinated by the passion of Jazz, he started to teaching himself " European Jazz " on his own.
In 1998/ 1999 he received awards in " Gibson Jazz Guitar Contest " and He is a highly recognized gypsy guitarist in Japan.
CD/DVD