BENOIT POL
Electric guitar
France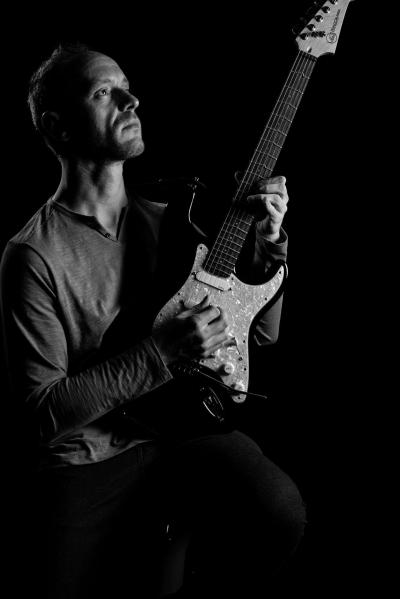 Biography
Benoît starts playing the guitar at age 7. Saxophone is what will first move him. He couldn't resist the call of Rock and Roll and will start to love guitar for ever.
After his classical theory degree, he improves in recent music and studies many musicians' style he admires, like Shawn Lane, Al di Meola, Joe Satriani and others.
He decides to go further and follows the Nancy MAI's courses, and graduates in 2001 with a special mention and the jury's felicitations. He also owns a Guitar State Professor degree from the CEFEDEM pôle superieur of Rueil-Malmaison.
He teaches guitar and analysis in Cambrai's CRD. His album "Arma Virumque Cano", Abrasive Records, 2007, will earn him a good press, and the track "Butterfly's Way" will be broadcasted many times on a New York's radio station.
Then, Benoît will have many featurings in studios or on scene, with internationals artists (Grammy Award winners Michel Sanchez ex Deep Forest, Francis Rimbert, Patrick Rondat...) or with the guitarist press, for his pedagogy, his master-class and shows cases to promote brands.
In 2011 and 2015, he will be invited in the compilations "Guitar Addiction A tribute to modern guitar 1 and 2" (Guitareuromedia), with the best international guitarists.
He participate in 2016 in the Mephisto show with Patrick Rondat.
CD/DVD