DARIO FORNARA
Acoustic guitar
Italy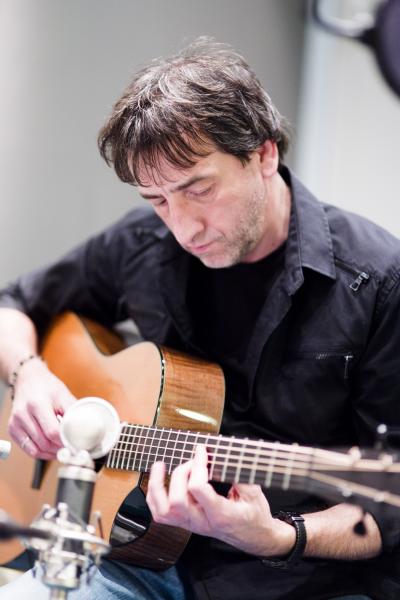 Biography
In 2009, Dario recorded a solo album with Fingerpicking.net label "Love and Psyche". He is also present on the compilation "34 Volte Amore".
In 2013 he recorded "Sequeri".
Dario recorded and produced three CDs for the charity "Wine & Guitar Clan": "3 Guitars clan", "Four guitars clan" and "Five Guitars clan".
He participates in important events dedicated to the acoustic guitar in Italy, including the festival "Ferentino Acustica" Ferentino (FR), the "Acoustic Franciacorta Festival" (BS), the festival "Un Paese a Sei Corde" on Lake Orta, the event "Guitars for Dreaming" in Verona, the "Soave guitar Festival", Friulian festival "Madame guitar" in Tricesimo, the "international Meeting of acoustic guitar" in Sarzana (SP), the Trentino festival "Bachmann Acoustic festival", the "Galliate Master Guitar", the "Guitar Internatinal Rendez Vous ADGPA Convention" in Conegliano, the International Guitar Festival in Fiuggi, the International Guitar Festival in Moncalieri.
From 2006 to 2012 he was invited to play in prestigious international poetry competition "Poetry on The Lake" on Lake Orta.
He collaborated on the artistic direction of guitar festivals "Un Paese a Sei Corde" and "Galliate Master Guitar".
He works as a writer with the magazine "Acoustic Guitar '(fingerpicking.net).
Dario is working with major brands: SCHERTLER, Chatelier Guitars, Savarez, Essetipicks.
CD/DVD