FRED FAGES
Electric Guitar
France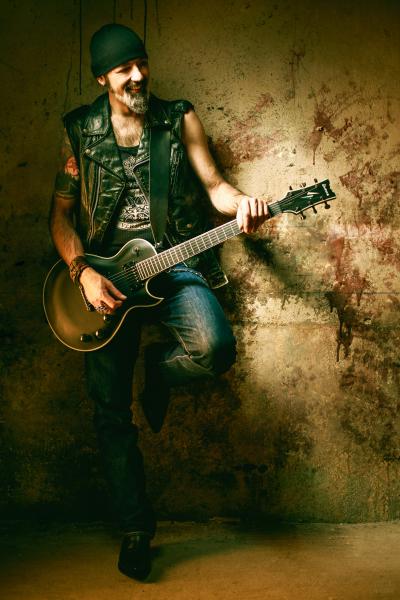 Biography
On stage since the age of 15, Fred has played in many groups with varied styles of Hard Rock, Rock, Blues and Jazz (in 2003 he was part of the Jazz Big Band of Nimes).
All these formations led to tread the national and international scenes and gave him the opportunity to experience the tours and to open for many artists and groups (Maceo Parker, Saxon, Tommy Castro, Gwyn Ashton, Arthur Nielson ...)
Fred has been endorsed by the Ibanez guitar brand since 1999.
He is the lead guitarist of Gut-Scrapers. A sharp and energetic Rock'n'Loud band playing a type of rock that connects Blues lover and Metal fan. The group has been applying their trade and sharing sweat in clubs, halls and festivals since 2008, when they started in Nîmes, in the south of France. 
"Gimme Your Soul", their first album, gave them the opportunity to share the stage with bands like The Lord Of Altamont, M-Pire Of Evil, Crucified Barbara and Gotthard.
 "Getting Through", their new album, revisit and improve the path opened by its predecessor and re-affirms the sound of the band. This album opened the doors of the Nîmes Festival where they opened for Scorpions in the famous Arena of the city. Gut-Scrapers is a generous group, with a communicative energy and cut for the stage. To listen urgently.
Fred also plays in a jazz guitar duo and in various formations.
Director of the Ibanez school in Nimes, member of the Music Academy International network and part of the teaching team of the music school Chorus, wasvoted teacher of the year in 2015 by the Ibanez network and teacher of the month of April of the same year by the Guitar magazine Part. He intervenes punctually in the pedagogical columns of Guitar Xtreme magazine.
Discography:
1997 Gallows-Birds EP
1999 IF "Positive" - ​​EP
2005 Deuzeff "And love ..."
2013 Gut-Scrapers "Gimme Your Soul" (Brennus Music)
2015 Gut-Scrapers "Cat On The Roof" - EP
2017 Gut-Scrapers "Getting Through" (Brennus Music)
Guest:
2015 Manu Livertout Band "That's the Way It Is" (Featuring on a title)
 
CD/DVD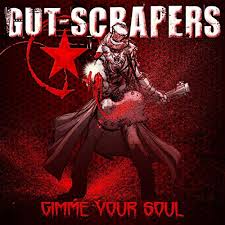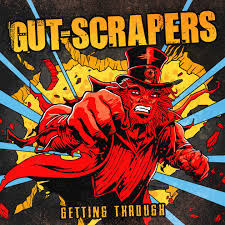 Acoustic guitar
Electric guitar