Giuseppe Zinchiri
Classical guitar
Italy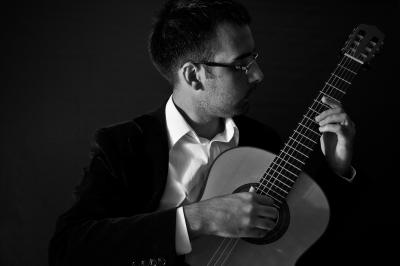 Biography
Giuseppe Zinchiri is one of the most accomplished Italian guitarists of his generation. He has held concerts  in  important  festivals  in  many  different  countries,  such  as  United states, Spain,  Italy,  Austria,  Chile,  Switzerland, Mexico, Germany, and Brazil. After having obtained numerous academic titles from institutes  and  universities  in  Italy,  Spain,  and  Austria,  he  received  his  Master  of  Arts  in  Music  Performance  from  the  prestigious  university  of  Mozarteum  in  Salzburg,  graduating  with  highest honors.
He has also studied at the Accademia Musicale Chigiana in Siena. During his studies, he had  among  his  teachers:  Roberto  Masala,  Walter  Zanetti,  Fernando  Rodriguez,  Oscar  Ghiglia,  Paolo Pegoraro, Eliot Fisk, and Lorenzo Micheli. He has won prizes in several international guitar competitions (Viña del Mar, Koblenz, Seville, Petrer, Elche).
Giuseppe is also active in the fields of chamber music, recording, and pedagogy. In 2015, he was chosen for a teaching position at the Conservatorio della Svizzera Italiana in Lugano. Giuseppe Zinchiri uses exclusively Savarez strings.