Lionel Freeman
Electric guitar
France - Espagne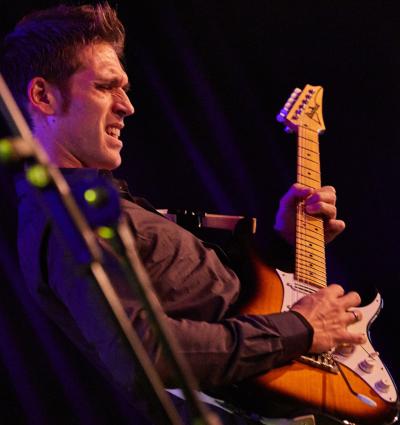 Biography
Lionel Freeman is a guitarist for various international artists. Notably Arte Final and Ole Ole in Spain to name the main ones.
His versatility has allowed him to release two albums and an EP with the fusion band EOTW and metal band Lab Zero. He is also accustomed to pass on his experience by teaching in a music school full time and then through Masterclasses and clinics in France and abroad.
He was an Ibanez artist and demonstrator for five years before developing his own guitar series, the Sapiens Vibora. He is also artist and demonstrator zoom France and Red Monkey Europe.