Luis Gárate
Author, composer, guitarist and singer
France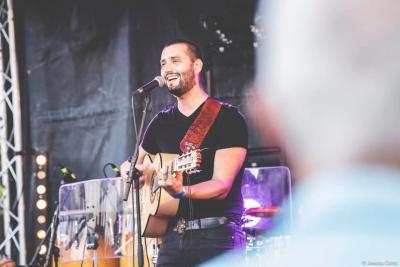 Biography
Singer under the name Luis Gárate Blanes trio accompanied by Mathilde Guimard and Régis Fernandes, he is also the founder of the group Duende (Latin rock), a group noticed in particular at the Montreux Jazz Festival, for which he writes texts and music and with which he publishes his first albums: La canción olvida (2012), Jugarse la vida (2016), Hasta la Muerte(2019).
We can also hear him with Les Hurlements d'Léo and Sergent Garcia on the track Niño Leoncito that he composed for the group (2020), but also with the rocker Ludo Tranier (Laréplik), or with Julien Loko...
He created and recorded the music for the medium-length film Cinco Hermanas (Jean Baptiste Becq) but also the short film El Amell (Julien Rouhma) and many others.
Also director, cameraman and editor for LGB Photos and videos since 2018.