SCOTT TENNANT
Classical Guitar
USA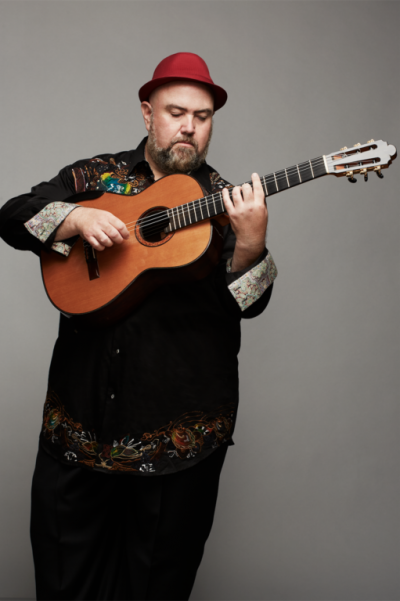 Biography
SCOTT TENNANT is considered to be one of the world' s premiere guitar virtuosos , and is a favorite guest artist with orchestras, on music series and major guitar festivals around the world.
He is a founding member of the Grammy®-winning ensemble L.A. Guitar Quartet, now in their 30 t h year. He has made numerous recordings as a soloist o n the GHA and Delos labels , and with members of the LAGQ he has recorded for GHA, Delos , Sony Classical , Windham Hill , Deutsche Grammophon and Telarc labels . Their Telarc release "LAGQ LATIN" was nominated for a Grammy®, and it was their Telarc title "LAGQ'S GUITAR HEROES" which won a Grammy® as the best classical crossover recording o f 2005.
M r. Tennant is well known as a teacher and author, currently with eight books to his name. His first book, Pumping Nylon , is an advanced book on classical guitar technique and is used by students and teachers alike in most of the world's major guitar programs. It has attained a kind of " cult status " , being hailed as the only book of its kind.
He lives in the Los Angeles area , and is on the faculties of the USC Thornton School of Music, and the Pasadena Conservatory of Music .
CD/DVD