SHIN-ICHIRO TOKUNAGA
Classical Guitar
Japan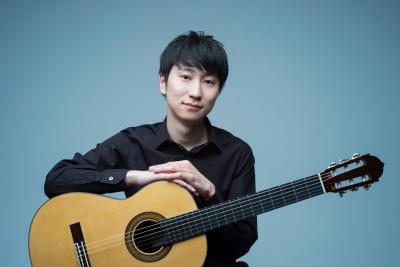 Biography
Japanese guitarist Shin-ichiro Tokunaga began studying classical guitar at the early age of 9. He was a student of Michio Kawatake until 2007, when he moved to study in Strasbourg, France.
Shin-ichiro has studied in France for a period of no shorter than 10 years. Among his mentors in Strasbourg are Alexis Muzurakis (Duo Melis) and Yasunori Imamura, lutist at the Conservatoire de Strasbourg.
In 2011, he moved to Paris to study with Judicael Perroy. During at Paris, he completed his Bachelor's Degree and also his Master's Degree in which the latter he graduated being awarded 1st prize and highest honors at the Conservatoire National Supérieur de Musique de Paris in the class of renowned French guitarist, Roland Dyens.
In 2016, he attended the Accademia Musicale Chigiana in Siena, Italy studying with Oscar Ghiglia where he was awarded with a Diploma di Merito.
Shin-ichiro has been invited to play for numerous festivals throughout the world, such as Olsztyn Guitar Festival (2012), Les Rencontres de Calenzana with Marie Kobayashi, mezzo-soprano (2014), and Paris Guitar Festival (2016) to name a few.
In 2017 he was commissioned to give the world premier as a soloist for the ''Concertino for Guitar and small ensemble'' by Japanese composer Keita Matsumiya, with Ensemble Sonido Extremo conducted by Jordi Frances at the Museo Nacional Centro de Arte Reina Sofia.
Being a prize winner of numerous international competitions, Shin-ichiro has received 1st prize in the Olsztyn Internatinal Guitar competition, Poland (2010), 2nd prize in the Veria International Guitar Competition, Greece (2018).
Also passionated in chamber music, In 2015 he founded the Tarrega Guitar Quartet with guitarists Kyuhee Park, Gen Matsuda and Takuya Okamoto.
He was the winner and benefited from the Yamaha Music Foundation Scholarship throughout years 2011-2014.
CD/DVD