VLADISLAV BLAHA
Classical Guitar
Czech Republic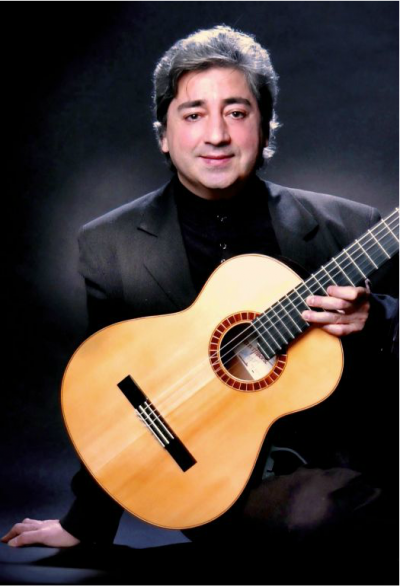 Biography
Vladislav Blaha described by Music Opinion Magazine in London as one of the finest Czech guitarists.
He studied at the Brno Conservatoire and the F. Liszt University of Music in Weimar, Germany, The masterclass with C.Cotsiolis, A.Carlevaro and, with the aid of the British Council Fellowship, the study in England with G.Crosskey (Royal Northern College of Music) and J. W. Duarte in London completed his formal leasing. he received a Doctorate Degree at the College of Music in Bratislava, Slovakia and Docent Degree at Janacek Academy of Music, Brno.
Blaha achieved international recognition as the Winner of four international guitar comperirions in: Volos/Greece, Exztergom/Hungary, Kutna Hora/Czech Republic and Markneukirchen/Germany. He received ,,Medale Bronze" in the Radio France International Competition in Paris. Concerts Blaha has given concerts in prestigious halls in 35 countries of Europe, Asia, Latin America in addition to U.S.A. – Carnegie Hall on Nov.17,  2014, England -  Royal Festival Hall and Conway Hall in London, Radio France in Paris, Tokyo, Roma, Berlin, New York, Jakkarta, Havana, Lima, Caracas, Los Angeles, Chicago, Miami, Dallas, Vienna, Zurich, Brussel, Moscow, Valencia, Saigon, Hanoy, Mexico City, Guanajuato etc.
  His richness of expression, together with his brillant virtuosity and stylish interpretation give cause for much critical acclaim throughout the musical word. He has released nine CDs as soloist and made numerous radio and television recordings in various countries. He is Dozent of Janacek Academy of Mucis and the Brno Conservatoire and gives masterclasses at music colleges and performs at festivals in the USA, Japan, MExico, Germany, Austria, England and others. Twenty seven composers from 16 countries dedicated works to him (J.W.Duarte: Moraviana, N. Koshkin: Usher Waltz, M. Tesar, F. Kleynjans, A. Tucapsky, M. Stedron, J. Cardoso, J. Morel and others) and some others let him play the premieres of their work (L.Brouwer, S. Rak, V. Kucera, ...).
Blaha is president of Czech Classical Guitar Society and since 1992 has been director of the International guitar festival and courses of Brno.
CD/DVD