André Reyes
Guitar
France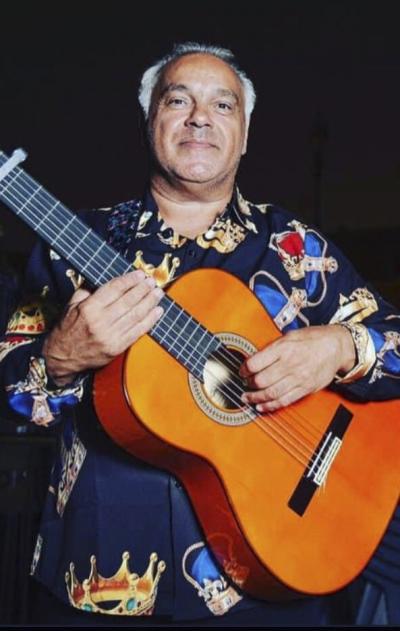 Biography
André started playing at the age of 20. He sings in different styles that include mainly traditional and popular elements of flamenco and rumba music. Parallel to his composition work for the Gipsy Kings, André started to compose for himself in a more Rock Flamenco style. He recorded some songs just for fun and played them on stage during the Gipsy Kings concerts like La Negra and fue asi.
André has the most glamorous and passionate voice, which makes him one of the most famous flamenco singers in the world. With the Gipsy Kings, he has sung the most successful songs like Bamboleo, Volare, La Dona and many others.
With 20 million albums sold worldwide, the Gipsy Kings won in 2014 the Grammy Award for their album "Savor Flamenco".
In February 2016, André Reyes digitally released his first solo album, Naci Gitano, including eleven songs drawn from his personal inspiration