Antonia Haslinger
Classical guitar
Austria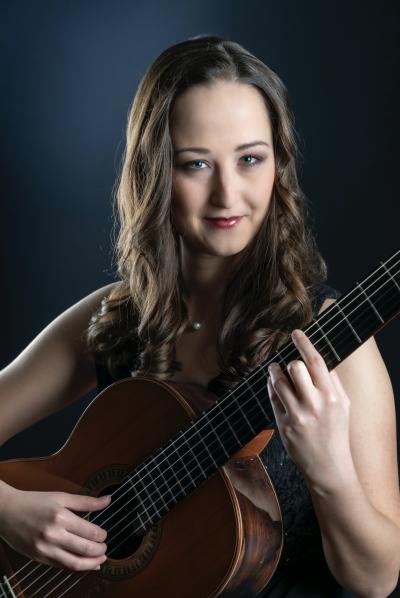 Biography
Antonia Haslinger, born in Salzburg (Austria), started playing the guitar at the age of seven. When she was twelve years old she entered the class of Prof. María Isabel Siewers de Pazur at the University Mozarteum Salzburg. In 2015 she became a student of Prof. Eliot Fisk (Ass. Kostas Tosidis, Cecilio Perera) with whom she studied for five years. After receiving two bachelor's degrees (concert studies and instrumental pedagogy) in 2020, Antonia started her master's in concert studies with Prof. Paolo Pegoraro at the University of Music and Performing Arts Graz.
Besides performing as a soloist Antonia works in different kind of chamber music ensembles. Since 2012 she is taking part in competitions on a regular basis and has been awarded with about twenty prizes on national and international level so far.
To expand her knowledge, Antonia attended different guitar festivals offering masterclasses with Alvaro Pierri, Roland Dyens, Pepe Romero, Dušan Bogdanović, Tilman Hoppstock, Štěpán Rak, Badi Assad, Scott Tennant, Bill Kanengiser, Andrew York, Thomas Offermann, Ricardo Gallen, Gabriel Bianco, Raffael Aguirre, Adriano del Sal, Kyuhee Park, Thomas Müller-Pering, Petr Saidl, Marco Tamayo, Ana Vidovic, Dale Kavanagh, Anders Miolin, Johannes Tonio Kreusch, Marek Zieliński, Senio Diaz, Pavel Steidl and many more.