AURELIEN TURBANT
Guitare Électrique
France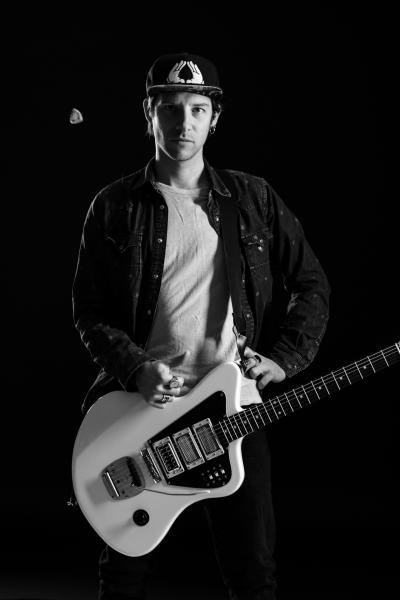 Biography
Already playing the guitar at 7 years old, Aurélien played a lot of different music style, from the classical conservatory (in which he spent 8 years) to rock.
Self-taught in recording, he records and mixes in 2010 Klink Clonk's first EP, a pop punk duo that he formed with Jennie Burke.
With their three EPs and two albums, they are touring in a all of France and Europe (support with Indochine, Trust, No One is Innocent, Aston Villa, the Wampas...) and ain't even close to stopping.
They remixed an Indochine title and did the instrumental of a title for Seth Gueko on the "Destroy" album.
Aurélien also played with Yarol Poupaud in his band Black Minou in 2013-2014, Soan and his rock tour in 2016 to 2018, and Seth Gueko for his Olympia in 2019.
CD/DVD