Carl Egger
Electric guitar
France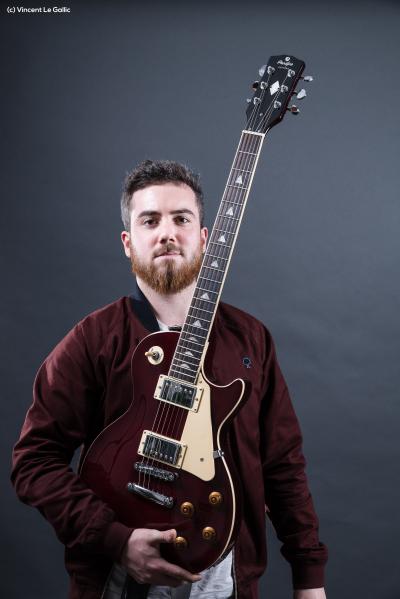 Biography
Carl discovers his calling for music thanks to a musical awakening class in Vincennes conservatory at 5 years old. At 7, he starts to follow classical guitar class in this same conservatory. At 11 yo, attracted by rock music, he switches from classic to electric guitar in a private school.
Jumping from project to project, he finally decides to join a sound engineering BTS and continues his training as a student at The American School of Modern Music in jazz section. After a short time at the 9th arrondissement of Paris conservatory, he decides to dig fully into music.
That's how he began to become the busy and passionate musician he is now: leader, composer and guitar player in Chromatik, second member of the duo's Elephant Tone and Meaning of Tales but also a music teacher at the Rock School of Paris and music composer for ads and movies.