Concert creation and Australian tour for José María Gallardo Del Rey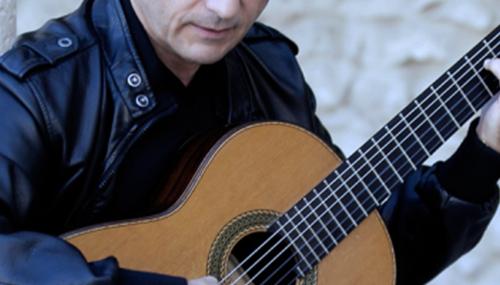 A huge career. The Spanish José María Gallardo Del Rey tours around the world and composes for our pleasure. Once again, Savarez supports the classical guitarist (who plays Alliance Cantiga) on the other side of Pacific ocean.
Go to meet Australian audience in November 2017 
On 19.11 in Sydney at Classical Guitar Festival Sydney
On 20.11 in Sydney for a Master-class at Sydney Conservatorium
On 23.11 in Adelaide for a Master-class
On 24.11 in Adelaide for a concert at Elder Conservatorium of Music
On 25.11 in Brisbane for a concert at Magda Artz Community Centre
Read "Two European guitarists at Classical Guitar Festival of Sydney"
Composition of Altamira for a concert creation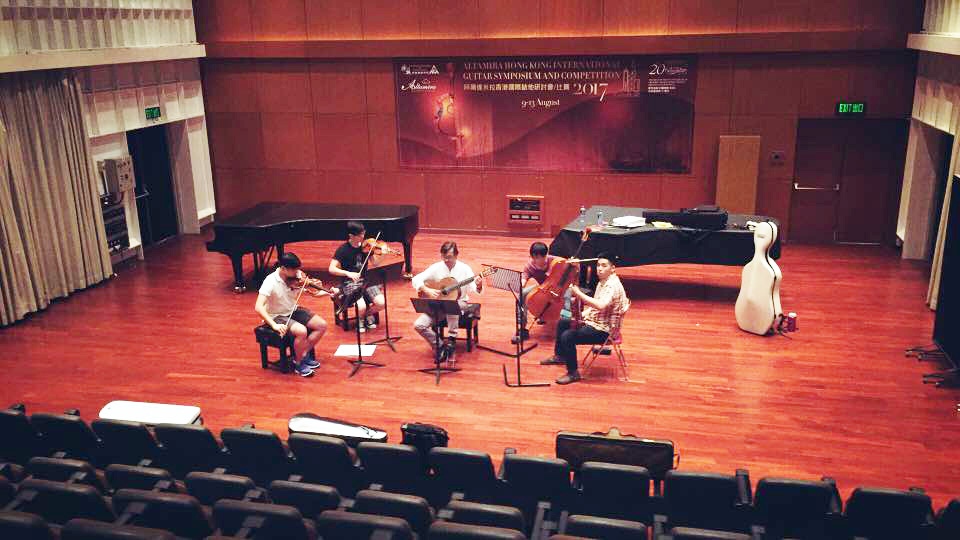 Photo : José María Gallardo Del Rey accompagnied by APA String Quartet.
Concert program (approximate time, 65 minutes) :
ALTAMIRA - for Guitar and String Quartet
José María Gallardo Del Rey
 
QUINTETO CON GUITARRA- for Guitar and String Quartet
Manuel Castillo
 
QUINTETO EN FA - for Guitar and String Quartet
Mario Castelnuovo-Tedesco
The work's name comes from the guitar festival Altamira in Hong King. That's Hanson Yao who commissions José Maria for the composition of a work for guitar and strings quartet, for a new concert. Created between the months of December 2016 and July 2017, he was inspired by the history of Altamira Castle (Elche - Spain) and the Influence of the Mediterranean Sea. It's a new twist in the compositional proposal of Gallardo Del Rey, extending his vision in post-romantic harmonies, typical of Russian masters and French impressionists. Altamira is undoubtedly due to its technical level, its effects and its melodic-harmonic treatment, a work that extends new sensations in an audience always receptive to the works of this Sevillian composer.
As a concert proposal, José María Gallardo Del Rey shows his interest in completing a program with works by Spanish authors, with a high level of interpretation and currently referred to in chamber music. It becomes a concert program, with a Spanish character and great interpretive freshness, thus obtaining a great acceptance to the lovers of the chamber music of Spanish authors.
Collaboration with Tomatito, an other Savarez musician
All artists meet one day or another!
José María Gallardo Del Rey has started his collaboration with the flamenco guitarist Tomatito, becoming artistic producer of his new album. 
Our strings for flamenco guitar "Tomatito" to discover (normal and high tension).
Photo : In Sevilla, May 2017, preparing Concierto De Aranjuez