DEBUSSY QUARTET
Strings Quartet
France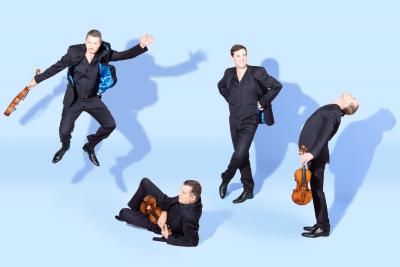 Biography
The Debussy Quartet is composed with :
Christophe Colette - violin
Emmanuel Bernard - violin
Vincent Deprecq - viola
Cédric Conchon - cello
 
25th anniversary: ​​an international dimension quartet
It's been twenty years that the Quartet shares with audiences worldwide musical performances on the most prestigious stages. Japan, China, USA, Canada, Australia, Russia ... his regular rounds allowed him to make a name on all continents.
The transmission of the string quartet
Since its origin, the Debussy Quartet is actively involved alongside the young string quartets in order to provide them with the knowledge that he himself received great masters. Apart from the dedicated cycle that directs the Conservatory of Lyon since 2011, the Debussy Quartet provides instruction in various stages of music and particularly during its Summer Academy, offered since 1999 in July in As part of its festival "Cordes en balade".
CD/DVD