EKATERINA KHOREVA
Classical Guitar
Russia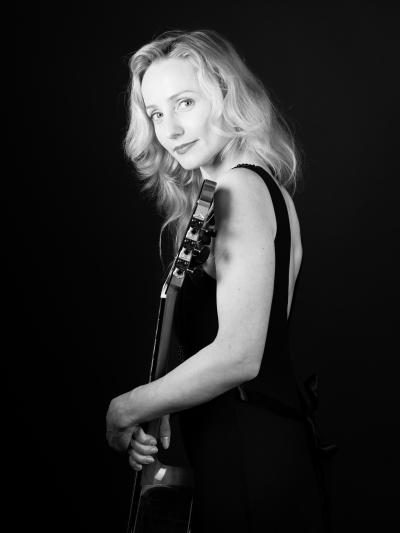 Biography
Ekaterina begins classical guitar and piano at the age of 6 with his father, a professor and recognized medalist by the Federation of Russia. 
Very young, she is considered as a child prodigy, she played as a soloist, quartet and duet with his brother in the largest halls of Russia and participates in many renowned festivals (St. Petersburg, Moscow, Minsk, Dnepropetrovsk, Poltava , Donetsk, Voronezh, Yekaterinburg).
Between 1992 and 1998 Ekaterina becomes winner of seven international competitions as a soloist, she then performed in concert and participated in more than fifty music festivals in Russia, Ukraine, Belarus, Poland, Finland, Belgium, France, Czech Republic, Germany, Italy, Monaco.
In 2001 Ekaterina entered the National Conservatory of Music of Paris in the class of Olivier Chassain and completed her training in chamber music class of Maurice Bourgue, internationally renowned oboist, and brilliantly won the 1st prize in 2004.
She creates her own Academy in 2012 in Nice, called "Academy of Franco-Russian Khorev guitar."
Today, Ekaterina continues to teach music and plays numerous solo concerts in all "Khorev Duo" with his brother, and in the Philharmonic Orchestra of Monte Carlo and the orchestra of the Opéra de Nice .