MARIE-ANNICK NICOLAS
Violin
France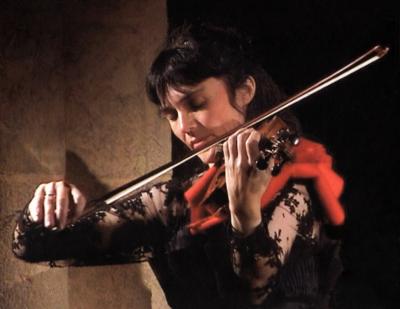 Biography
Her very early rise with international celebrity have brought her to perform on world's greatest stages, in more than 25 countries: United States, Russia, Belgium, Canada, Spain, Portugal, Italy, Switzerland, Germany, Greece, Israel, Netherlands, United Kingdom, Canary Islands, Cyprus… Welcomed and applauded in recital or as a soloist, unanimously greeted by the press, the audience and the Record Critic.
Professor at the prestigious « Haute École de Musique » of Geneva since 1993, she has been dividing her time between teaching and performing on international stages.
On the 31st of Mars 2013, she was decorated with the awards of « Chevalier de l'Ordre National de la Légion d'Honneur ».
To greet this amazing artist, the astronomer J.C. Merlin, the International Astronautical Federation and the NASA, have paid tribute to her by gaving her name to a planet of our solar system. So, somewhere in the universe, the name Marie -Annick Nicolas is registered for eternity …
Marie-Annick Nicolas is referenced in « Le dictionnaire des Interprètes » by Alain Pâris, in the famous book of Samuel Applebaum, The Way they play, in the bibliographical book Christian Ferras by Thierry de Choudens and on the one devoted to Zino Francescatti by Charles de Couëssin and Gaëtane Prouvost.
CD/DVD