MARIE CANTAGRILL
Violonist
France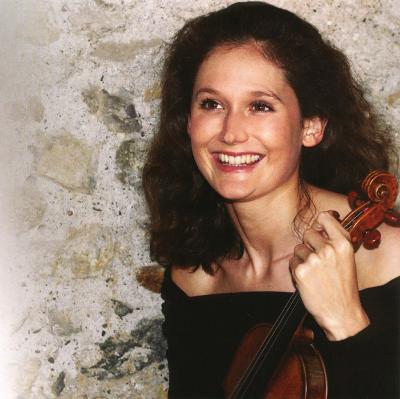 Biography
After studying in France (1st Violin Award and Chamber Music at the Conservatories of Grenoble Billancourt Billancourt) and then at the Royal Conservatory of Liège in Belgium (violin Higher Diploma with honors), she worked with Zoria Chickmoursaeva, Professor at the Tchaikovsky Conservatory in Moscow and Igor Oistrakh in the advanced class at the Royal Conservatory of Brussels.
Winner of national and international competitions (Concours International Pierre Lantier, Paris, Claude Langevin Special Prize; Vieuxtemps Competition, Belgium ...), Marie Cantagrill is divided between concerts, disk recordings and other artistic projects.
After two violin-piano Albums, virtuoso and romantic program ("Marie Cantagrill - Romantic and virtuoso" and "Recital Slave") and an album recorded in the studios of the Hungarian Radio in Budapest with the Budapest Concert Orchestra, steering Tamas Gal, ("Concerto for violin and orchestra by Tchaikovsky and Fantasy on Russian Themes by Rimsky-Korsakov"), Marie Cantagrill released an album for solo violin ("Partitas 2 and 3 by JS Bach") album which will be the first of his "Violin Complete Bach solo." It will be followed by the second part ("Sonata No. 1 and Partita No. 1"), then the third and final part of this "Bach trilogy" ("Sonatas n 2 and 3 "), released in February 2015.
In 2010, she met the Ariege Chamber Orchestra (OCA) during Concerts with Concerto for Violin and Orchestra by JS Bach. In September 2011, Marie Cantagrill becomes the Artistic Director of the OCA.
Very involved with young violinists, she created, in 2013, an International Violin Competition, which attracts young talents from around the world. 
Marie plays a Bernardus Calcanius 1748.
CD/DVD