Phil JL Robert 
Guitar
France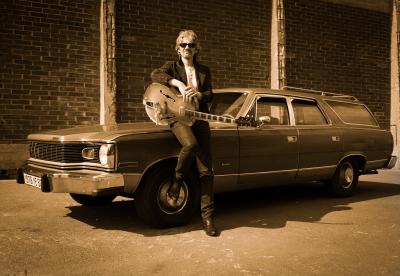 Biography
Philippe is a guitarist, director and composer. He caught his first guitar at 13 and gave his first rock concerts at 16. He then trained at the top North American music schools, the Berklee College of Music in Boston, then the Music Institute of Technology in Los Angeles, where he made his debut with Joe Diorio, Joe Pass and Scott Henderson. Back in France, he made many World Music albums as part of his musical journey. He has worked with Manu Dibango, Raul Paz, Les Jumeaux de Masao, Coco Mbassi, Angela May and Henry Dickongué. Versatile, he is also the artistic director of the Feel-Time Music label. He has been a historical speaker since 1997 at the Music Academy International in Nancy where he directs the World-Music program and participates in the Jazz and Music Production programs. He also participates in a number of master classes at various music schools and conservatories in order to share his passion for music.
His first solo album was released by Night and Days in 1996. More than ten albums followed one another in collaboration with artists from all over the world (Madagascar, Cameroon, Brazil, Ivory Coast). In 2004, he co-composed the WaZimba project, a World Music album distributed in the United States by Tinder Records.
His latest album BoOgaloOO ZoO, released in early 2016, won him a Music Award as "Best Jazz Album" and was released today and on the play list at TSF Jazz and Air Canada in 2016. 
His new BoOgaloOO Station Album will be released in November 2019.
Bass guitar
Acoustic guitar
Acoustic guitar 12 strings
Classical Guitar
Electric guitar