TOMATITO HIGH TENSION T50J
Specifications
Two NEW CRISTAL clear nylon trebles (E-1,B-2), 
ALLIANCE G-3 string, silver plated basses wound on a new 
multifilament core.
SAVAREZ
and
Tomatito
specially crafted them for the immediate 
and precise response, the projection and the particular sounds each 
flamenco player is looking for.
The velocity is much easier. The flamenco playing with its 
rasgueado, alzapúa, picado… is free and secure.
The strings benefit from new materials and treatments, and state of 
the art technologies which insure their high quality and long lasting.
Tomatito set is available in :
     Normal Tension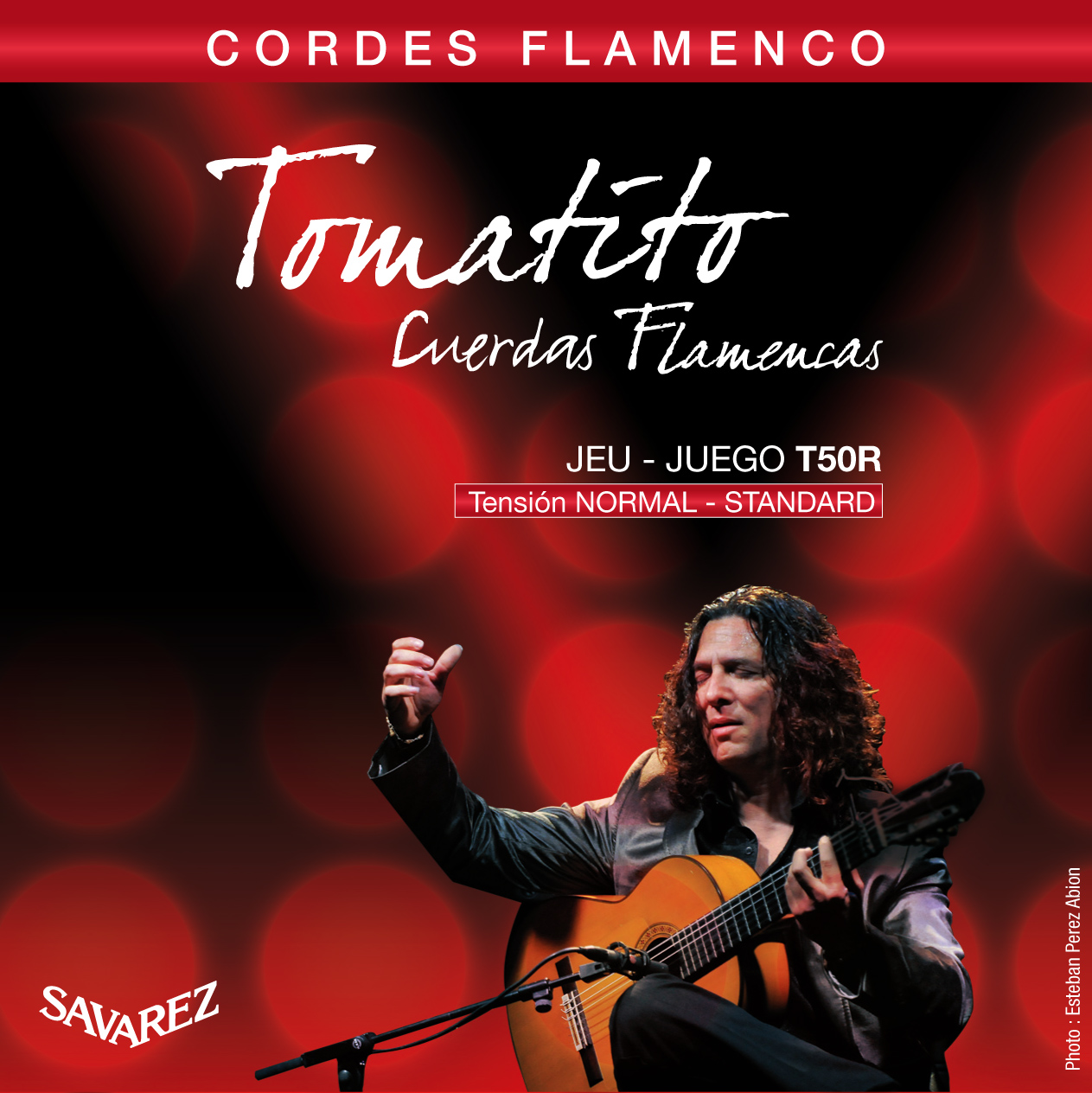 Tensions