RAPHAEL FAYS
Classical and flamenca Guitar
France
Biography
Raphaël Fays guitar was born in the arms of a Jazz guitarist father who experienced a rapid and promising early career. He revisits the repertoire of Django Reinhardt and his master is recognized as a gifted heir of the tradition.
The musical universe of Raphael Fays acrosses Europe. His play consists of a huge sum of guitaristic experiences. The relevance of this approach is above all the passion that Raphael dedicated to the acoustic guitar it is from Django jazz, classical or Flamenco.
He is passionate about flamenco from 1987 when he met Paco de Lucia in Paris. At this time, he is already recognized as a virtuoso classical guitar as much as the jazz guitar. Although his technical ease promotes rapid learning the flamenco technique he interprets the "poua" called plectrum, it seems that, perhaps modesty, he has waited many years before daring to focus its work on the style . He composed numerous works of inspiration flamenco: Bulerías, alegrías, ... Fandango. A perfect success which he expresses brilliantly in his extraordinary and original interpretation.
He offers a new perspective of this music and in a way broadens the contours.
Raphaël Fays does more than summarize two gypsy and flamenco styles, beyond the borders of Spain and Eastern Europe is common to these two gypsy communities that are European and gypsy Spanish-Andalusian. 
Few musicians in the style of Raphael Fays will invest musical fields as varied and demanding with the same conviction, the same integrity and the same happiness. More than performance, it is humanity and generosity of the approach that is welcomed today.
Flamenco Raphaël Fays is simply his music, he wants to share with the public. It continues its path and asserts its own style!
CD/DVD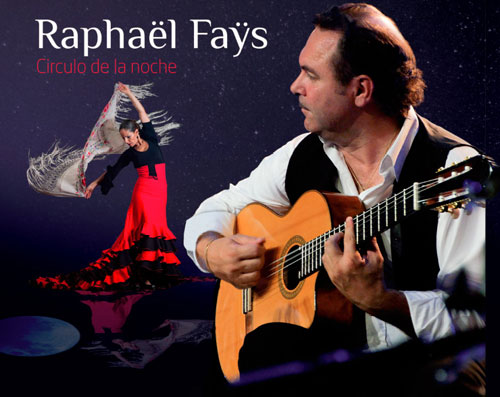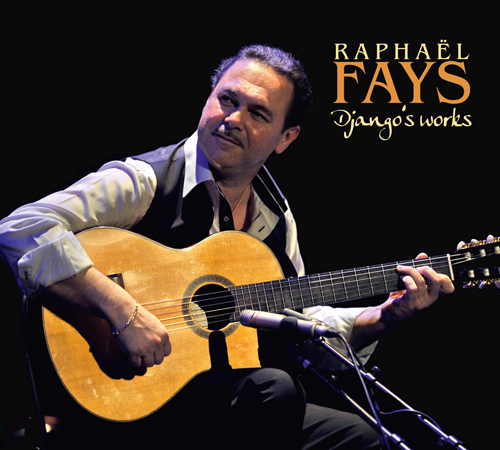 Classical Guitar
Flamenco guitar