SANSEVERINO
Acoustic guitar
France
Biography
Stéphane Sanseverino has a chaotic journey: never really installed, he is one of those bohemians who like to multiply experiences. He has an Italian name, his disc is named "Le tango des gens," but the album sounds gypsy.
His forms his first group at 30 with Les Voleurs de Poule with whom he foams halls and cities for five years. Then he joined the Achille Tonic and feels the need to perform solo. His musical influences: the music of Eastern Europe mainly, but also country, bluegrass or swing. His music: gypsy swing with some flamenco or Maghrebi touches. Fan of Pogues, Negresses Vertes or Têtes Raides, he is part of that generation that is not afraid of words and designs the songs like little scenarios. 
He was played on air in the middle of the summer of 2001 with Embouteillages, a swinging gypsy soung behind the guitars, as we had not heard in ages. After his album "Le tango des gens", he filled up the halls and festivals of France and Navarre. Stéphane Sanseverino participated in twenty years in many bands, the most famous remaining Les Voleurs with a whopping 500 concerts between 1992 and 1997.
Sacred at the Victoires de la Musique in 2003, leading the way for a new generation of singers demonstrating their way of everyday reality, Sanseverino released a second album early 2004, Les Sénégalaises. Cultivating his verve both spontaneous and finally written very much more serious than it appears, he revisits in high point (with O'Djila group of Bosnian and French musicians) a beautiful song of Louis Aragon and Léo Ferré: L'étrangère.
CD/DVD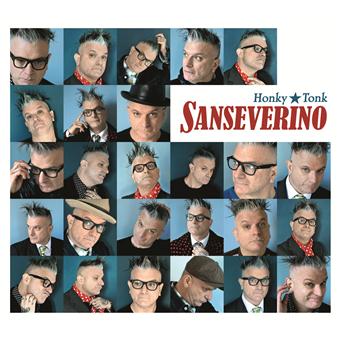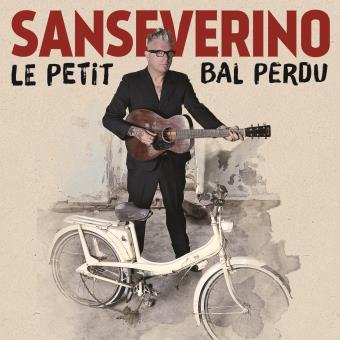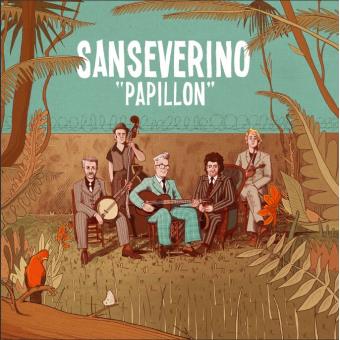 Acoustic guitar
Electric guitar
Acoustic jazz guitar