Savarez and its musicians are back at Orta lake for « Folie d'Italie ».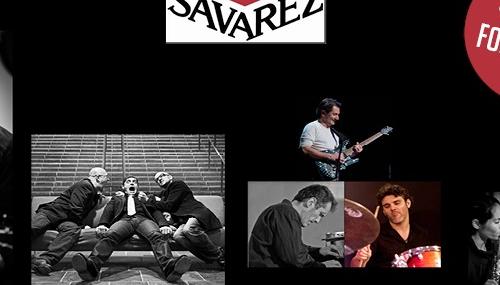 On Saturday, September 9th, meet us at Ameno on Orta lake - North Italy, for Savarez' 1000 strings day.
Passionates, musicians and string instrument makers gather and share several pop rock concerts. ​
For 12th edition of Un Paese a Sei Corde 's festival, Savarez and its musicans are welcomed to play 4 free concerts and present their artistic universe. It will be a chance to discover or re discover Savarez strings' sounds, especially those of the new line Hexagonal Explosion.
Here is the day's program :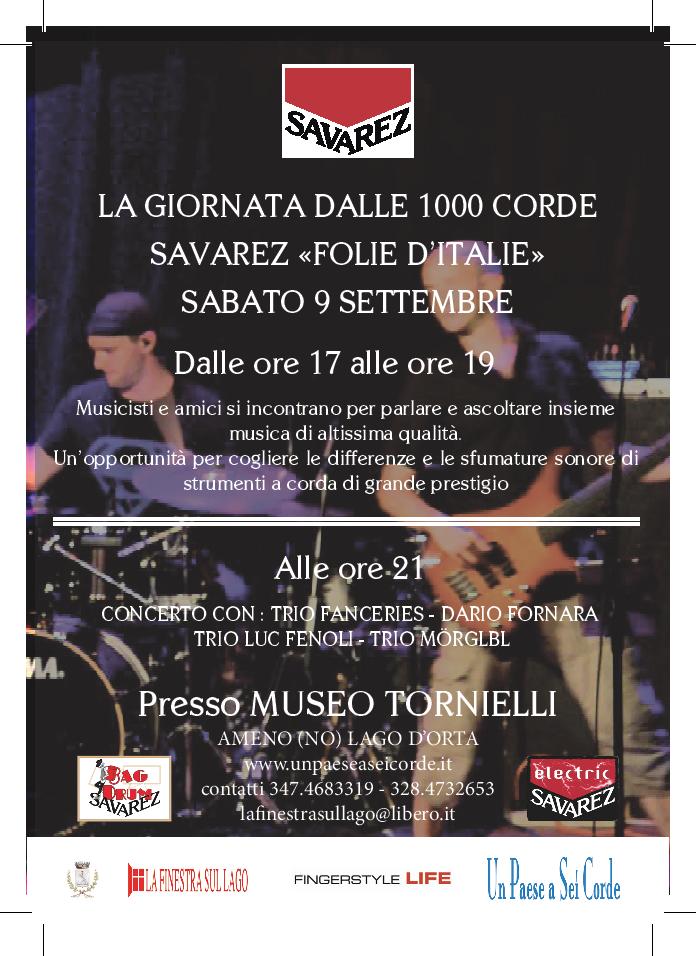 Meetings and talks between musicians and music fans. Different string instrument makers will expose their products like Chatelier Frères, Alessio Guarnieri, Aldo Illotta and Massimo Mizia. Don't miss the opportunity to appreciate nuances of prestigious strings instruments. 
At 9 pm, time for concerts :​
 
TRIO FRANCERIES (Chloé, Eric and Vincent Franceries)
TRIO LUC FENOLI (Luc Fenoli, Mickael Berthélémy and Jérôme Achat)
TRIO MÖRGLBL (Christophe Godin, Aurélien Ouzoulias and Ivan Rougny)
Museum Tornielli at Ameno near Orta lake.
Contact :
347.4683319 - 328.4732653
lafinestrasullago@libero.it
Our partners :