Some jazz, swing, gypsy ... That's Les Doigts de l'Homme's new album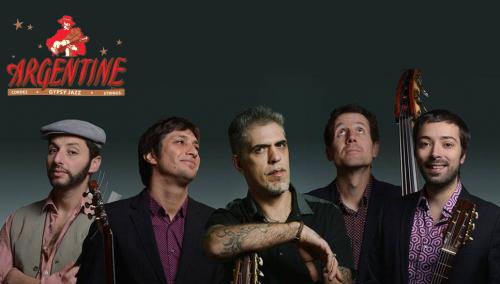 Bond, warm stage design and witty speaches of Les Doigts de l'Homme, already well known by French audience, during Festival Les Guitares in Villeurbanne, France. The band played the last album "Le coeur des vivants", accompagnied by taut Argentine strings on an unbridled rythm.
The eponym title of this 6th album
'Les Doigts de l'Homme are the ones who stroke guitar and double bass strings to travel at the pale of a gypsy caravan. It's a quartet labelled 'manouche jazz' but not only that, because their art crosses borders. Andalousian Flamenco, Gitan curls or Gypsy mischiefs compose their DNA in the same way French songs are ... or Ravel's Bolero is! For the 6th album, the good 'Le coeur des vivants', a percussionist has joined Les Doigts de l'Homme. They make the most of the opportunity to follow adventures in South America, Africa or in The Balkans. That is an amazingly generous band, well used to fifteen years of live music and about 700 concerts.'
Read more on Le Progrès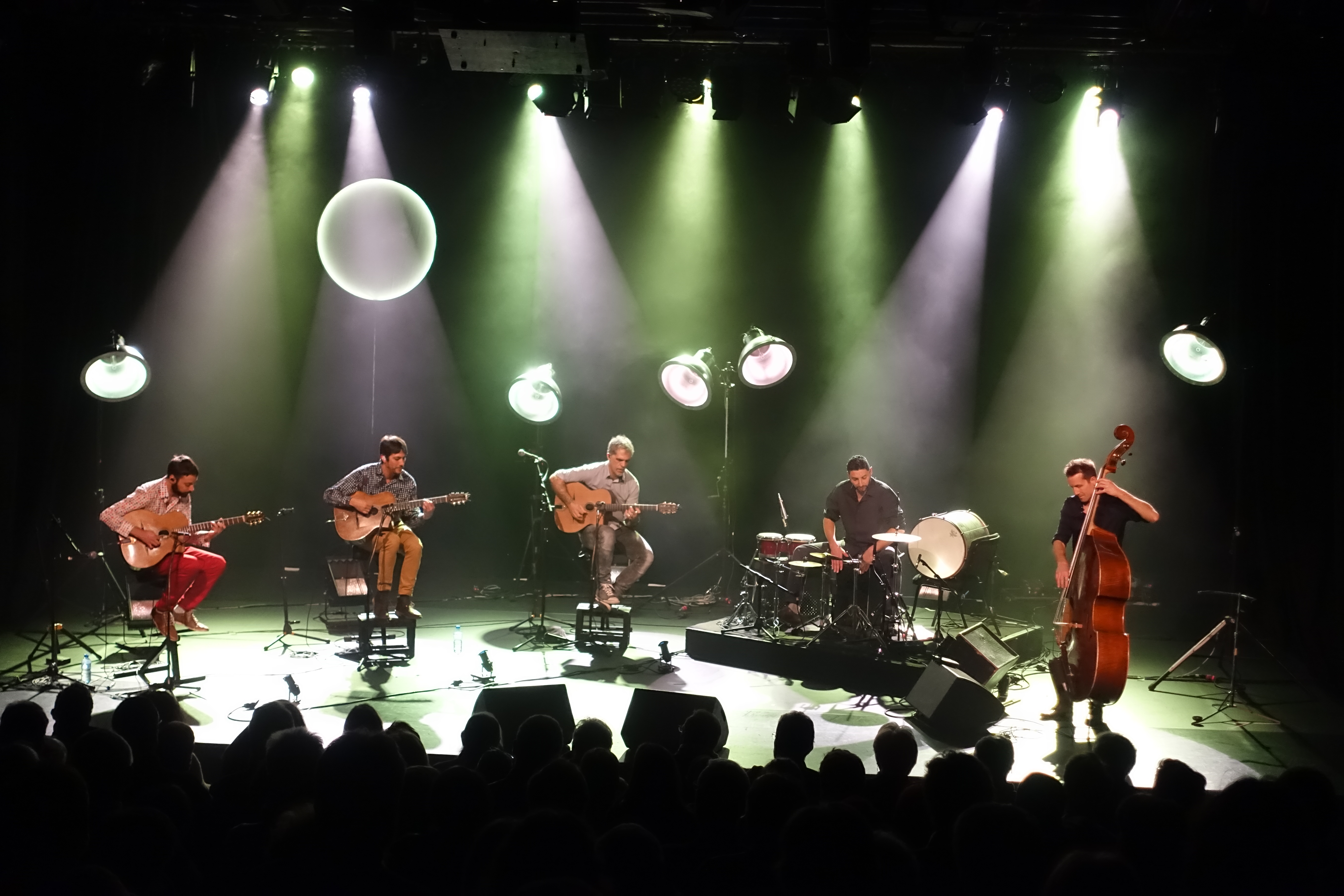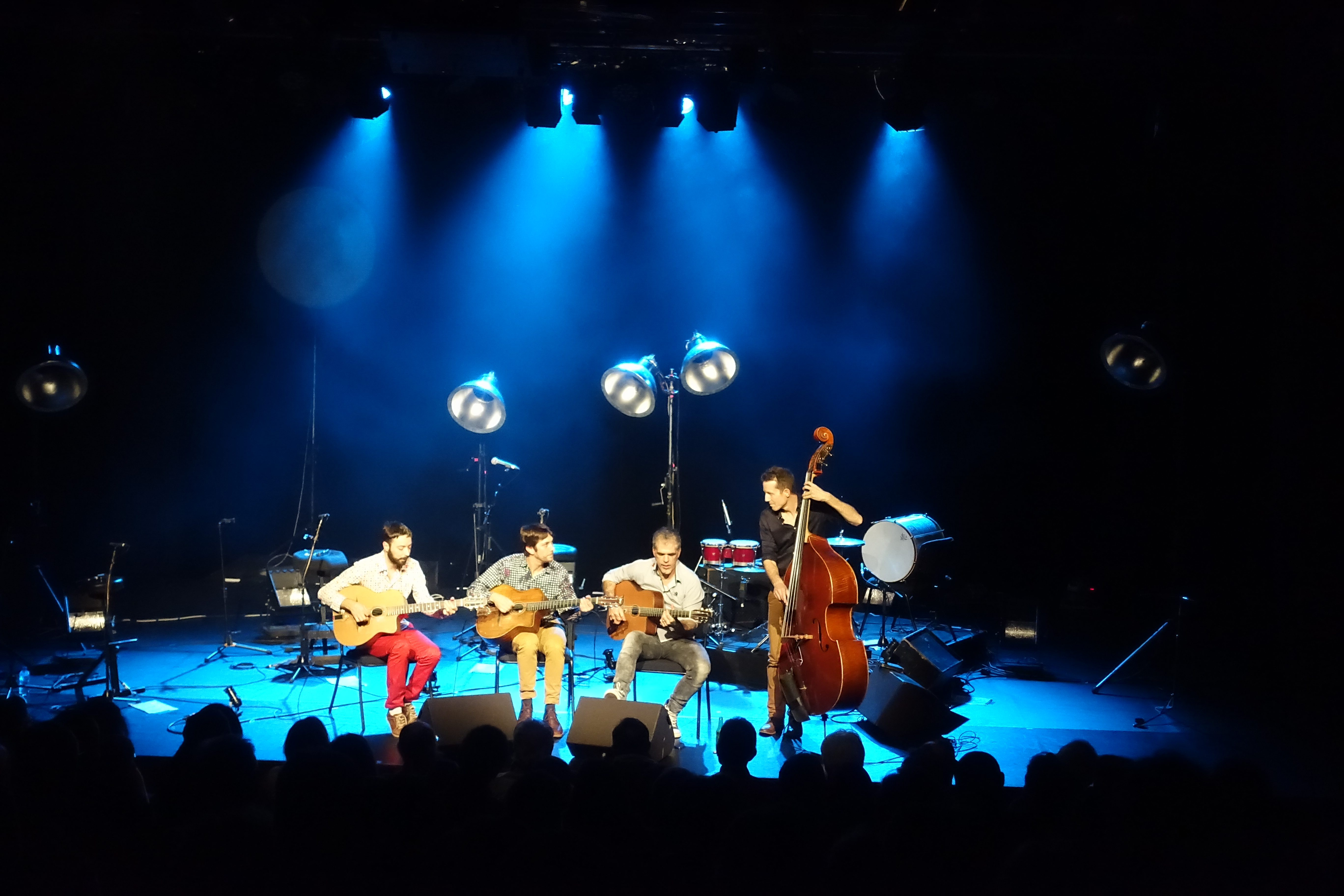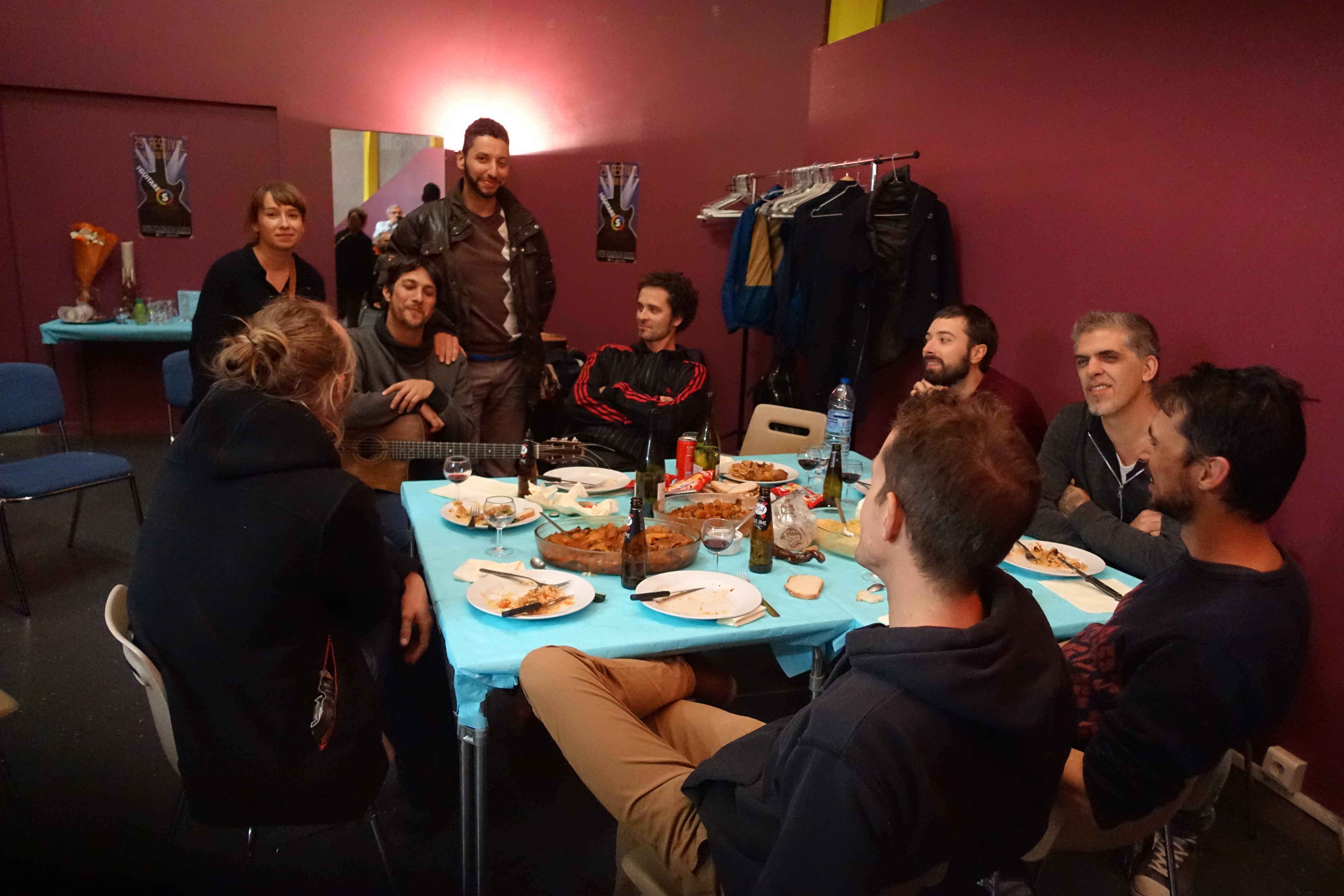 "Les Doigts de l'Homme" is an acoustic, sensitive, balanced group that expresses its difference by playing its own compositions. This combinaison of openness in inspiration and demand in interpretation is the way of Olivier Kikteff, the leader of the group. A self-taught guitar fan of acoustic and electric guitar, who made his first experiences of music in Burkina Faso (alongside the national star Bilaka Kora) before returning to France with Celtic music training.
Their identity is also based on the pleasure of creating and playing together. A friendship, a visible and palpable fraternity gives to this team a profile of a real group.
The group is composed of Olivier KIKTEFF (guitar), Yannick ALCOCER (guitar), Benoît CONVERT (guitar), Tanguy BLUM (double bass), and Nazim ALIOUCHE (percussion).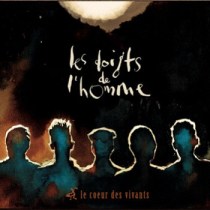 Shop the album