New Savarez Banjo line for Banjo 5 strings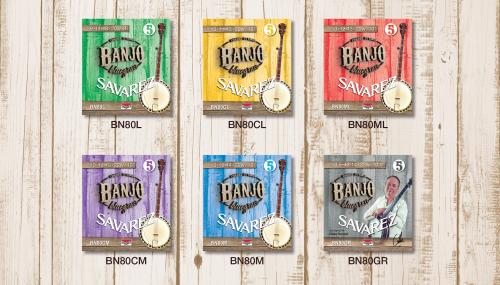 A silky feel, a remarkably balanced attack and impressive longevity.
The fruit of research and a specific design with recognized professional banjoists, the new Banjo bluegrass strings offer musicians a very balanced sound, long durability and silky touch for optimal ease of play.
The discovery of the new exclusive Savarez «Focus» raw material has made it possible to create a new D string wound in perfect harmony with the tone of the bare strings, made of high-strength and tin-plated steel.