CHRISTOPHE GODIN
Acoustic Guitar, Mandolin, Ukulele
France
Biography
In 1995, Christophe makes an album with the famous French metal band Temple which will be widely distributed in France and will receive a wave of positive chronic.
In 1996 he played on the compilation Guitar Attitude which the best French guitarists of the moment, which will allow him to play regularly on the famous show of Canal + "Nul part ailleurs".
In 1997, he sets up with Ivan and Jean-Pierre Rougny Frelezeau the Mörglbl Trio !! and recordes 2 albums: "The Mörglbl Trio !!" in 1998 and "Bienvenue à Mörglbl Land" in 1999. Mörglbl quickly finds its place on the international stage and Christophe began a partnership with major brands such as Laney amplifiers, Vigier guitars and Zoom effect. He became one of the world ambassadors of these brands. Meanwhile, Christophe teaches, and that is still the case now, at the ETM Geneva.
He gained a reputation as an educator with the completion of an educational video "Heavy metal: the techniques" at Birdland and regularly writes many educational columns in a dozen French and international magazines.
He is often invited to several schools and musical institutions, and leads master classes worldwide.
In 2001, he formed the group Gnô with Gabriel Vegh on bass and Peter Puke on drums, and recorded "Trash Deluxe". Gnô tours intensively throughout France until 2003.
With his duet with Pierrejean Gaucher, Christophe, for the first time, as his solo project named Christophe Godin's Metal Kartoon. The group tours from 2004 to 2007. The album is released in 2005 and receives a huge success and allows Christophe to gain international fame. He will be designated as the 4th best international guitarist by Guitar Part magazine! The album combines humor, virtuosity, funk, jazz and metal!
Mörglbl is reformed in 2006 and directed "Grotesk" on the US label Laser's Edge. An album with compositions mixing metal and jazz which opens the doors of the US market.
After three successful tours in the US, Mörglbl releases in 2010, "Jazz for the Deaf" with Aurélien Ouzoulias on drums who joined the group in 2007. The group toured extensively in the United States, Russia, China, the UK, and throughout Europe.
While he continues to record and tour with his two groups ( "Cannibal Tango" in 2011 and "Crass Palace" in 2013 with Gnô, "Live and loud for the Deaf (live DVD) in 2010 and" Brutal Romance "Mörglbl in 2012), Christophe started a new project: an acoustic duo with the great guitarist Olivier-Roman Garcia. They make their first album in 2013.
Christophe left Gnô in 2014 to focus a little more on Mörglbl.
Christophe began a promising partnership with acoustic guitars Lag in 2014.
Projects for 2014 and 2015 are to record a sixth album with Möglbl and a long tour and promote the album of acoustic duo, and more masterclasses and demos for the brands he collaborates with worldwide.
CD/DVD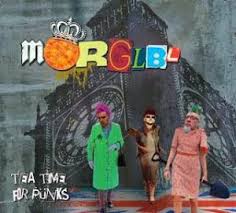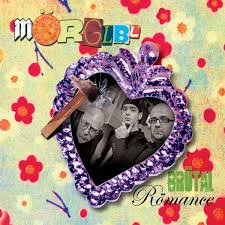 Christophe GODIN with his band, MORGLBL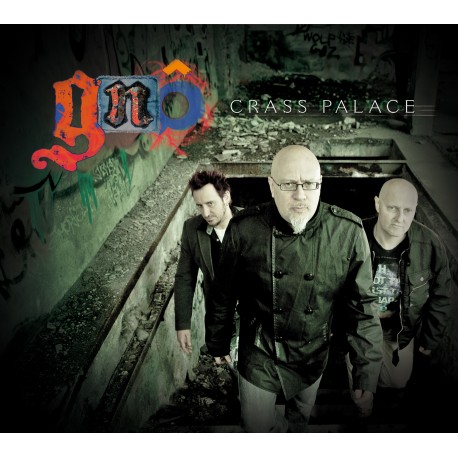 and with Gaby VEGH in GNO
Acoustic guitar
Mandolin
Ukulele